Solar Panels In New Jersey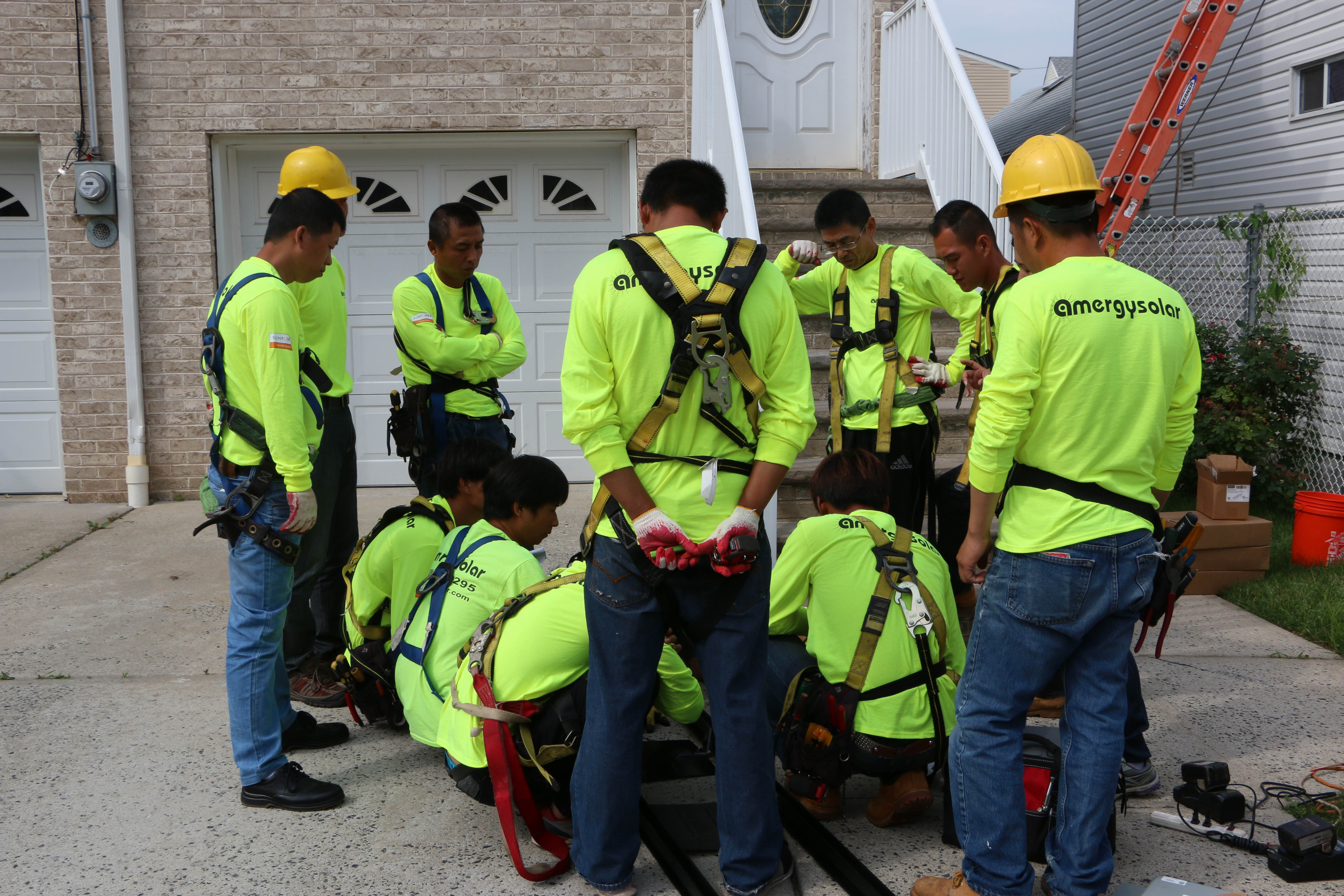 Since 2012, Amergy Solar has successfully provided energy-efficient residential and commercial solar panels
throughout New Jersey. We credit our success to our valuable clients who appreciate our services and pass on news of our work.just make the call and get information about  to install Solar power in New Jersey
We are the premier dealer to SunPower, an esteemed manufacturer known for producing the most efficient solar panels in the solar industry. SunPower's state-of-the-art solar energy systems
have benefited many businesses and homes throughout the years and have built our name as a trusted entity in New Jersey.
Our current customers as well as interested solar candidates can contact and visit our offices in Piscataway and Metuchen, NJ to speak to our well-informed teams. Our project managers, customer service representatives and servicing teams are more than happy to provide assistance and information at every step of your transition from conventional electricity to solar power. Contact one of the best Solar Energy Companies in NJ.
Go Solar Power in New Jersey  for a Clean Environment For An Affordable Price
The benefits of going solar
include using clean and green electricity
to power your buildings and reducing energy costs. To have access to our services, you must qualify for solar candidacy, which is ultimately determined by Amergy through our inspection of your building and  evaluation of the pitch of your roof and your energy usage as well as your credit score.
Once you qualify for the installation of Solar power (Panel) in New Jersey, our operating centers will file all of the appropriate paperwork and request permits before sending a team to install the solar systems. Once the solar system has been set up, it will work to eliminate the majority of your electrical expenses and protect the planet in the process.
Find out if you're a solar candidate and contact our operating centers in New Jersey
now!
Solar power in New Jersey

Headquarters:
100 Prospect St, Metuchen, NJ 08840

Additional Office:
4345 Hylan Blvd. Staten Island, NY 10312

Additional Office:
161-01 Horace Harding Expressway, Flushing, NY 11365

Additional Office:
20373 Valley Blvd, #E, Walnut, CA 91789

Additional Office:
160 Old Derby Street, Suite 112 Hingham, MA 02043